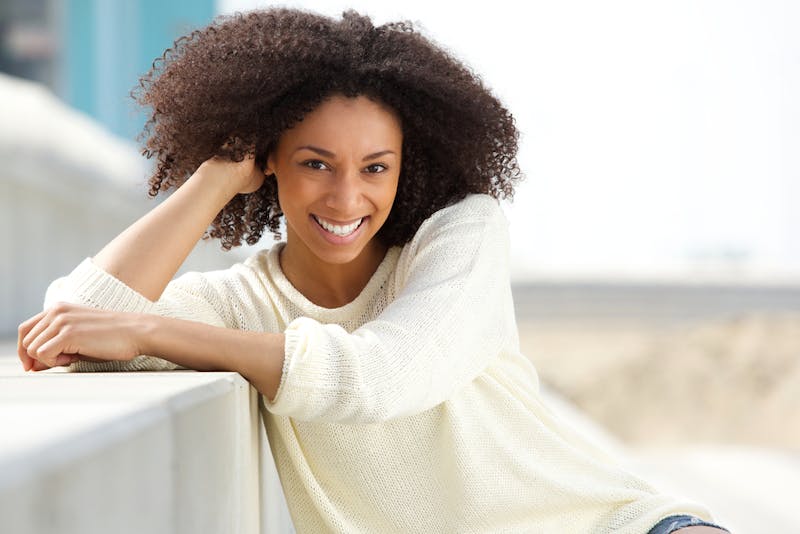 Your dentist may recommend dental crowns if you have a severely decayed or fractured tooth that cannot be successfully restored using dental filling or bonding. Crowns can also be used to strengthen a tooth that has been treated with root canal therapy; to support dental bridgework for replacing missing teeth; or to act as the tooth replacement itself when anchored to a dental implant.
There are two categories of dental crowns: those prepared and placed on the same day, and those that are fabricated in a dental laboratory and require two appointments to complete the treatment.
Same-Day Crowns
You can get your permanent crown prepared and installed on the same day, if the material is suitable for crafting in the dentist's office. This is the case for zirconium crowns. The tooth is prepared the normal way. But instead of making an impression of the tooth, the dentist uses a wand scanner to capture pictures of the teeth. The images are uploaded into a computer where CAD software (computer-aided design) is used to design a 3D model that can be used to fabricate a replacement ceramic crown in about 15 minutes.
Regular Dental Crowns
Most of the materials used for dental crowns, including porcelain and metals need to be crafted into custom crowns in a dental lab. This process takes two to three weeks, so you'll have to wear a temporary crown in the meantime.
The tooth preparation process involves removal of any decay and infection, followed by filing down the tooth to maximize the retention of the crown and to ensure a good fit that doesn't distort your smile. This process is carried out under local anesthesia. After tooth preparation, a mold or impression of the tooth will be made and sent to the lab to fabricate your permanent custom crown. An impression of the opposing tooth may also be created to ensure a perfect fit with the mouth closed.
Impressions are created using putty or paste that is spread over the prepared tooth and then pulled away so it keeps the shape of the tooth involved. The dentist can also note down specific details about the replacement tooth, such as the natural shade and fit, so it's unnoticeable when you smile.
To protect the prepared tooth, a temporary or transition crown will be placed on it. This crown is typically made from plastic material (acrylic), and is held in place using a temporary cementing medium to allow easy removal at your next visit. When the permanent crown is ready, it will be fitted and adjusted for any bite variations. The dentist will check for accuracy and assess the aesthetics. If there are no issues, the crown can be cemented to your tooth.
Maintain Your Healthy Teeth and Smile
To ensure the longevity of your restoration and prevent damage to your other teeth, you should practice good oral hygiene as instructed by your dentist.
To ask about Dental Crowns in Beverly Hills CA please contact us today.