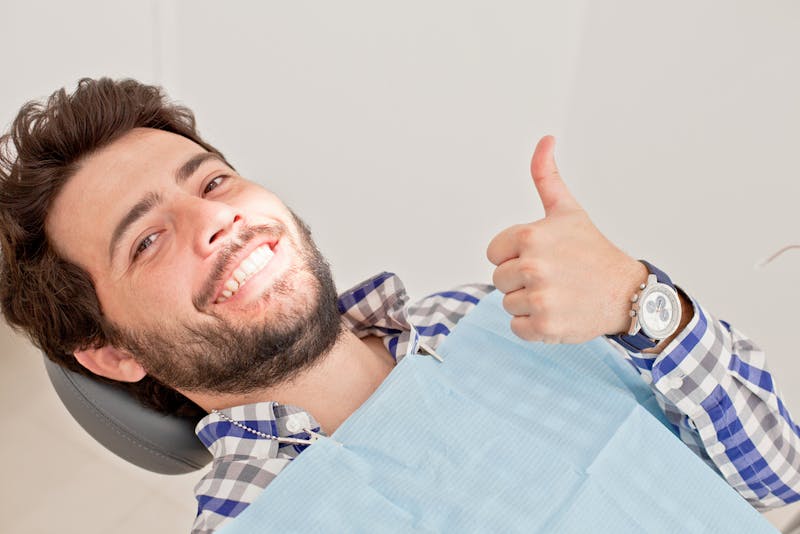 Since the invention of implant dentistry in the 1950s, dental implants have provided patients with a more reliable option to replace one or more missing teeth permanently, allowing them to enjoy the same long-term stability and ease of maintenance associated with natural teeth.
Getting a dental implant for a tooth replacement gives you a similar feeling to having a natural tooth because it stands firmly alone without requiring the support of adjacent teeth like dental bridgework. In fact, dental implants can be used to support other tooth replacements, like bridgework or dentures if you're missing multiple teeth. Dental mini-implants can also function as temporary anchorage devices for moving crooked teeth with an orthodontic appliance, after which they're extracted when the orthodontic treatment is completed.
Dental Implants are Good for Your Oral Health
Although there are other dental procedures that can be used to replace teeth or straighten them, dental implants are actually beneficial to your oral health in the following ways:
Maintain the Structure of Your Teeth, Jaw, and Face – A dental implant will help to prevent the teeth adjacent to the gap from tilting or shifting, which may cause your bite to shift. The teeth on the opposing jaw may also grow irregularly because there's no mate to make contact with, causing you to injure the gum tissue in that area and create a chronic sore spot. Moreover, the bone tissue under the gums may begin to shrink away (resorption) due to lack of stimulation during chewing, causing your face to appear aged. Implants can prevent this by integrating with the jawbone and providing stimulation when chewing.
Conservative Restoration – Dental implants stand on their own without depending on the support of surrounding natural teeth, as is the case with dental bridgework. Implants are anchored to the jawbone, and do not affect existing healthy teeth.
Safe – The implant is made from biocompatible materials like titanium, which fuse to the jawbone through a process known as osseointegration, without triggering any allergic reactions.
Natural Look and Feel – Since implants integrate to the underlying bone tissue, they are so stable that they look and feel like your natural teeth. You can continue to eat your favorite foods without any worry and practice your usual oral care routine.
Learn More About Dental Implants
Dental implants were invented in 1952. With the progress of science and technology in dentistry over the decades, the outcomes of dental implant surgical placement have improved greatly, producing a success rate of over 98%. To find out whether dental implants in Beverly Hills CA are right for you, please visit your dentist today.