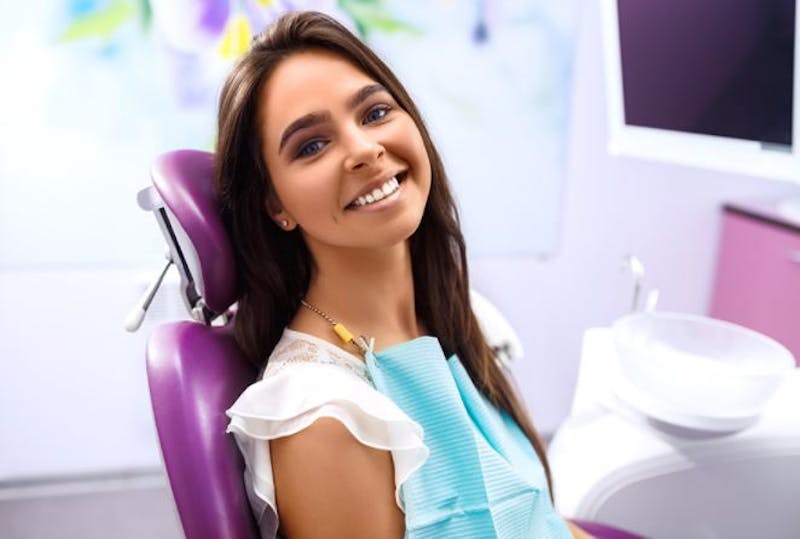 Dental crowns or caps are a common dental prosthesis used to restore decayed, damaged, or missing teeth. When repairing a tooth with dental crowns, the dentist has to first file down the decayed or damaged tooth structure so it can accommodate the dental crown without it being over size as this could affect your bite. Dental impressions of the prepared tooth are then taken and sent to a dental laboratory to aid in fabricating your custom permanent crown.
There are different materials that can be used to fabricate the crown, including:
All Porcelain
This is a tooth-colored material that gives the restoration a natural look, which makes them a popular choice for repairing front teeth in order to preserve the aesthetics of your smile.
All-Resin
Dental composite resin is another tooth-colored material that can give you an aesthetic restoration. All-resin materials don't contain any metals. They are highly affordable, but are arguably the weakest material for crowns since they're prone to chipping, cracking, and rapid wear.
Metal
Crowns made from metal are the strongest and most durable option, plus they're not abrasive to opposing teeth like all-porcelain. This makes them a suitable choice for back teeth. Different metals can be used to fabricate crowns, including gold, platinum, stainless steel, copper, and alloys like nickel-chromium and cobalt-chromium. Stainless steel crowns are typically used for temporary applications, like for the repair of primary teeth for children.
Porcelain-Fused-to-Metal
These crowns are generally fabricated with a metal base and porcelain coating, which gives them the strength of metal crowns and the aesthetics of tooth-colored crowns. However, porcelain-metal crowns tend to be abrasive to opposing teeth, which increases their wear rate. The metal ring on the crown may also become visible in the event of gum recession.
Zirconium
This is a fairly new dental material that produces crowns that are as strong and durable as metal crowns and natural-looking for an aesthetic restoration. As a result, zirconia crowns have become increasingly popular. Another advantage is that they're biocompatible, and won't cause allergic reactions. Additionally, Zirconia crowns can be fabricated at the dentist's office for same-day crown restorations.
The Right Material for Your Dental Crown
Each dental crown material has various pros and cons that should be carefully evaluated before choosing your permanent crown restoration. Your dentist will help you make the right choice based on your specific dental needs.
To learn more about Dental Crowns in Beverly Hills CA please contact us today.